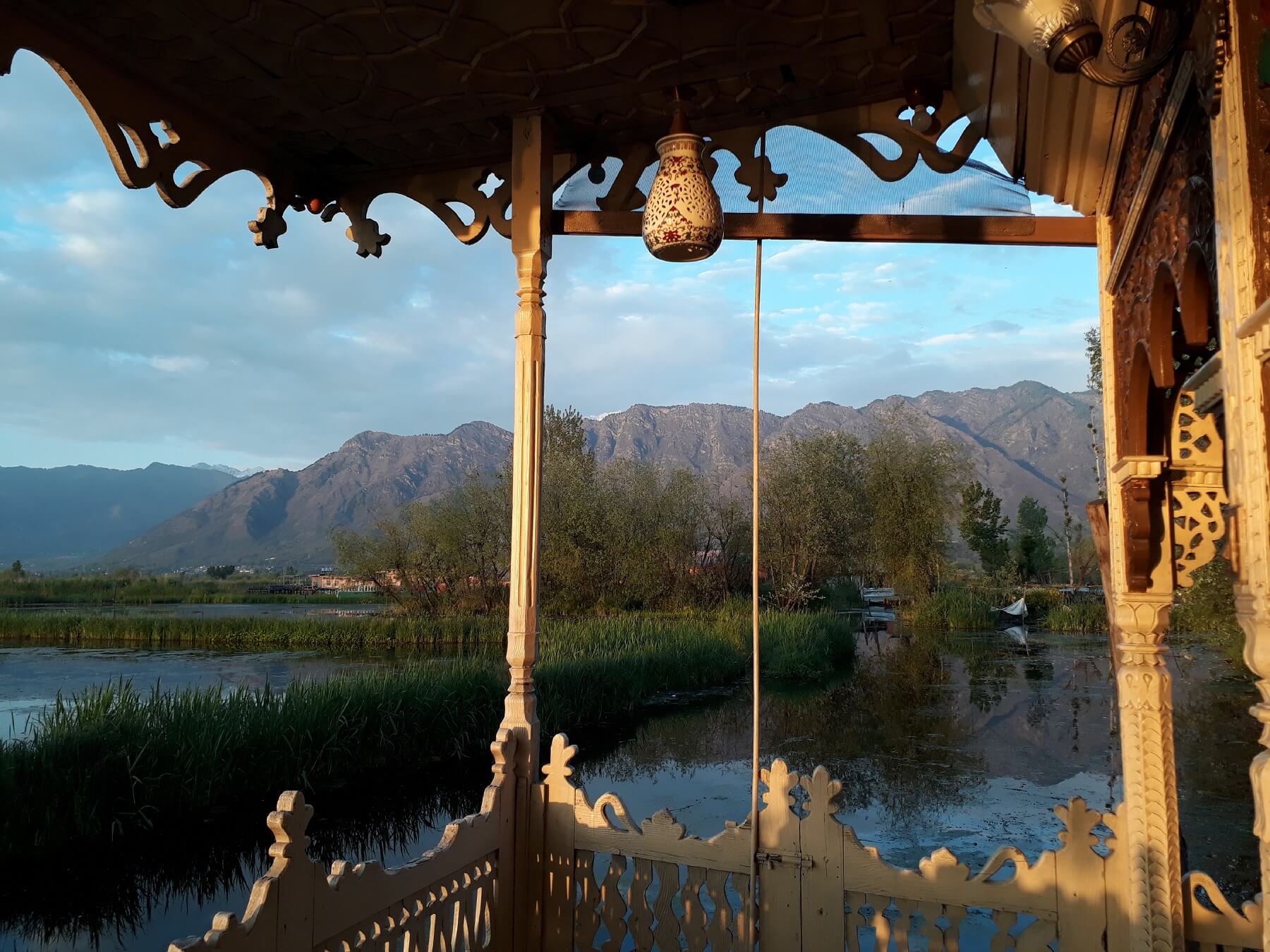 Houseboat Zaindari Palace
Houseboat Zaindari Palace Srinagar offers cozy rooms with epic views of Dal Lake and the Himalayas. Stay with us to experience the beauty of Kashmir.
Houseboats in Srinagar
Houseboat Zaindari Palace Is Ranked Among the Best Luxurious Houseboats In Srinagar, With Great Amenities and Picturesque Views Of the Zabarwan and Mahadev Mountains. We Provide Lake View Houseboats On Dal Lake Srinagar Which are Considered Highly rated Boats in Srinagar, Book the perfect trip with Srinagar houseboats.
Discerning service and supreme comforts in the classical heart of Dal Lake Srinagar,s glorious scenery over the horizon. No other hotel in Srinagar charms with the houseboat Zaindari Palace spirit.
An aura of grandeur fills bedrooms and suites that satisfy every aspiration. Many include a breathtaking view of Dal Lake In a moment of quiet reflection, admire a scene that lives in your memory forever. See Reviews Here.
Luxury Houseboats Dal Lake Srinagar From ₹ 8500 INR, at Dal Lake with Dinner Breakfast, and Lunch Included, Additional Charges on a Shikara Ride In Dal Lake For a Memorable Experience, at Houseboat Zaindari Palace. We Have the best Luxurious Houseboats in Srinagar Kashmir.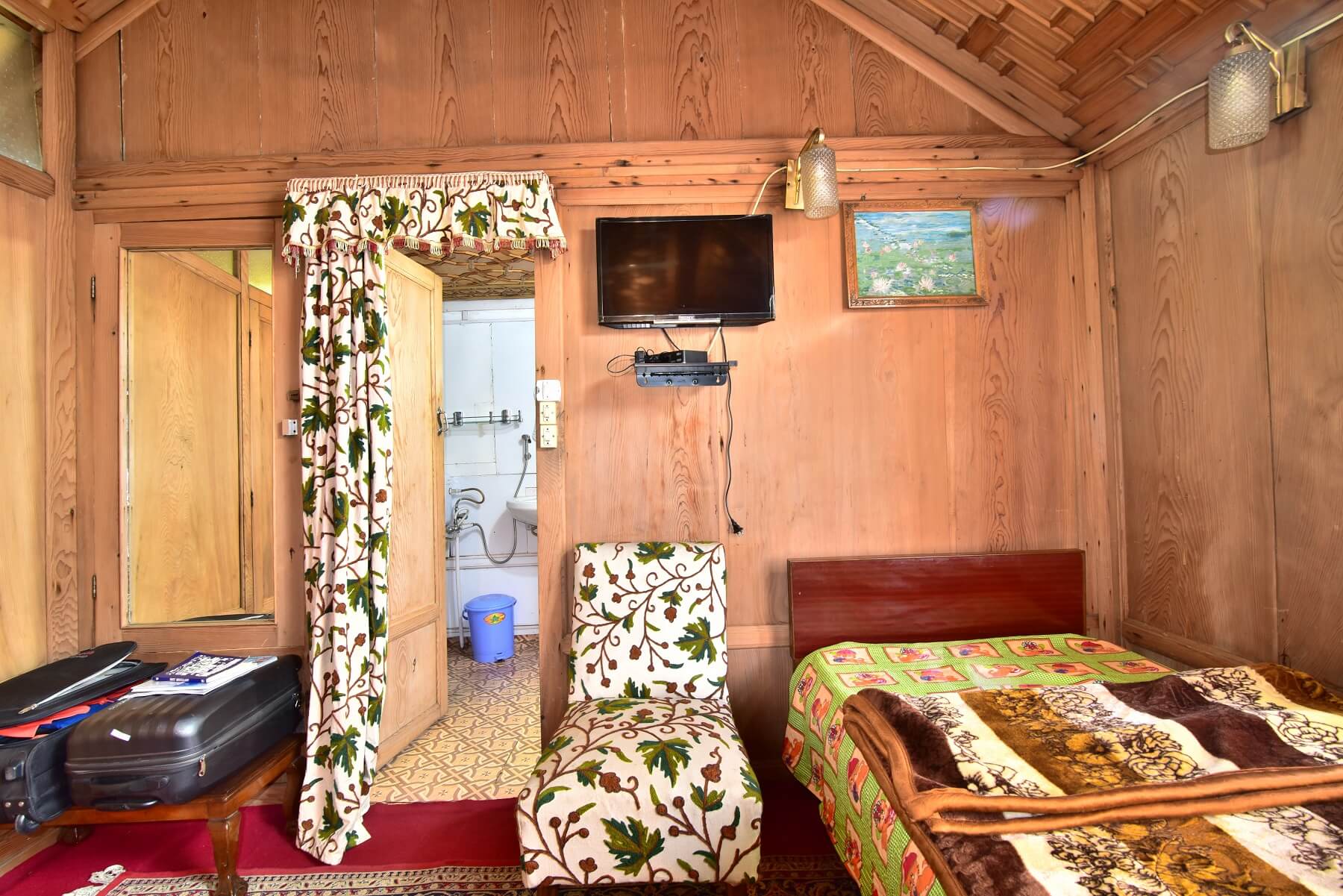 Single Room
Houseboat Zaindari Palace Single Room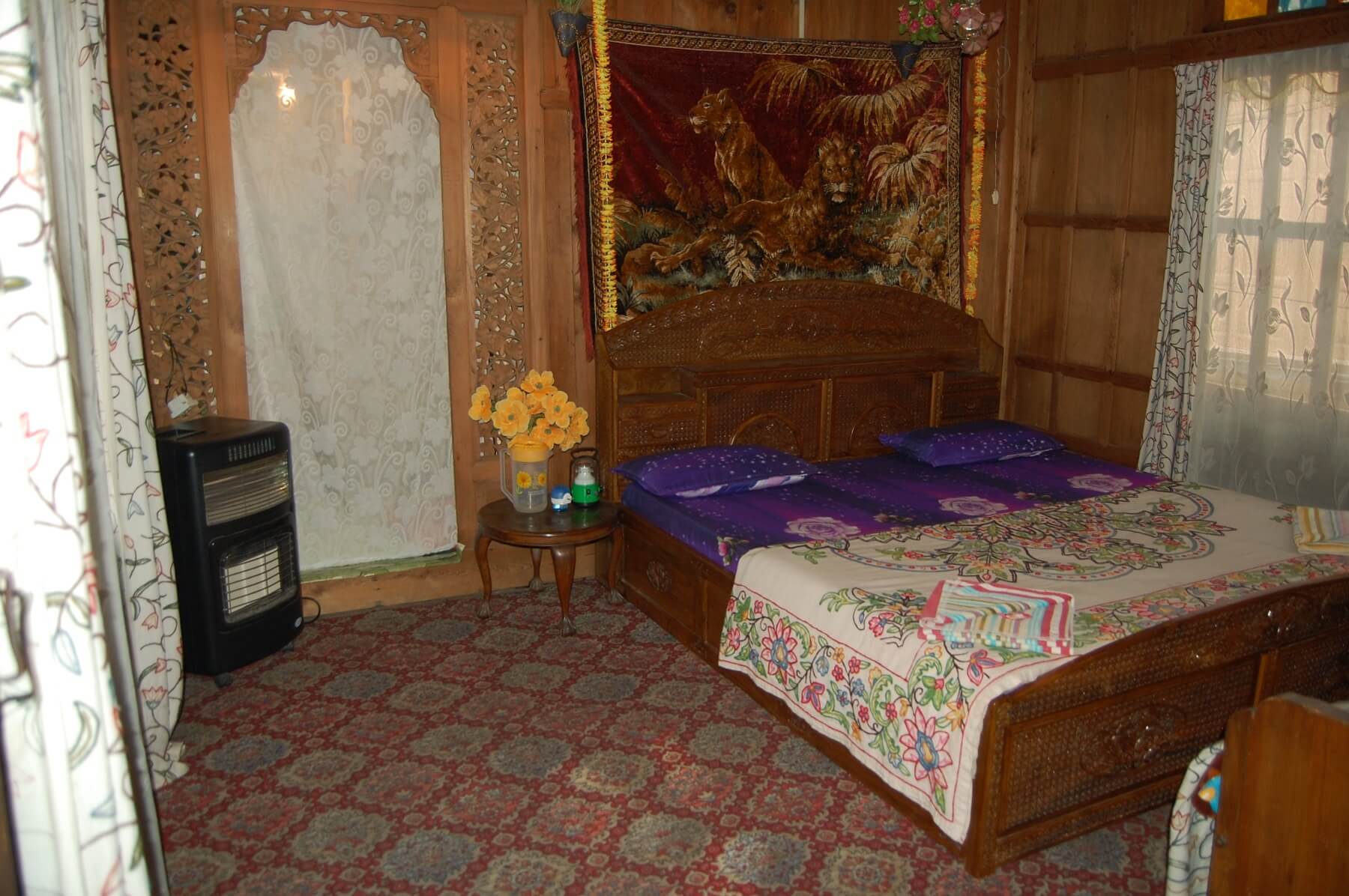 Standard Room
Houseboat Zaindari Palace Double Room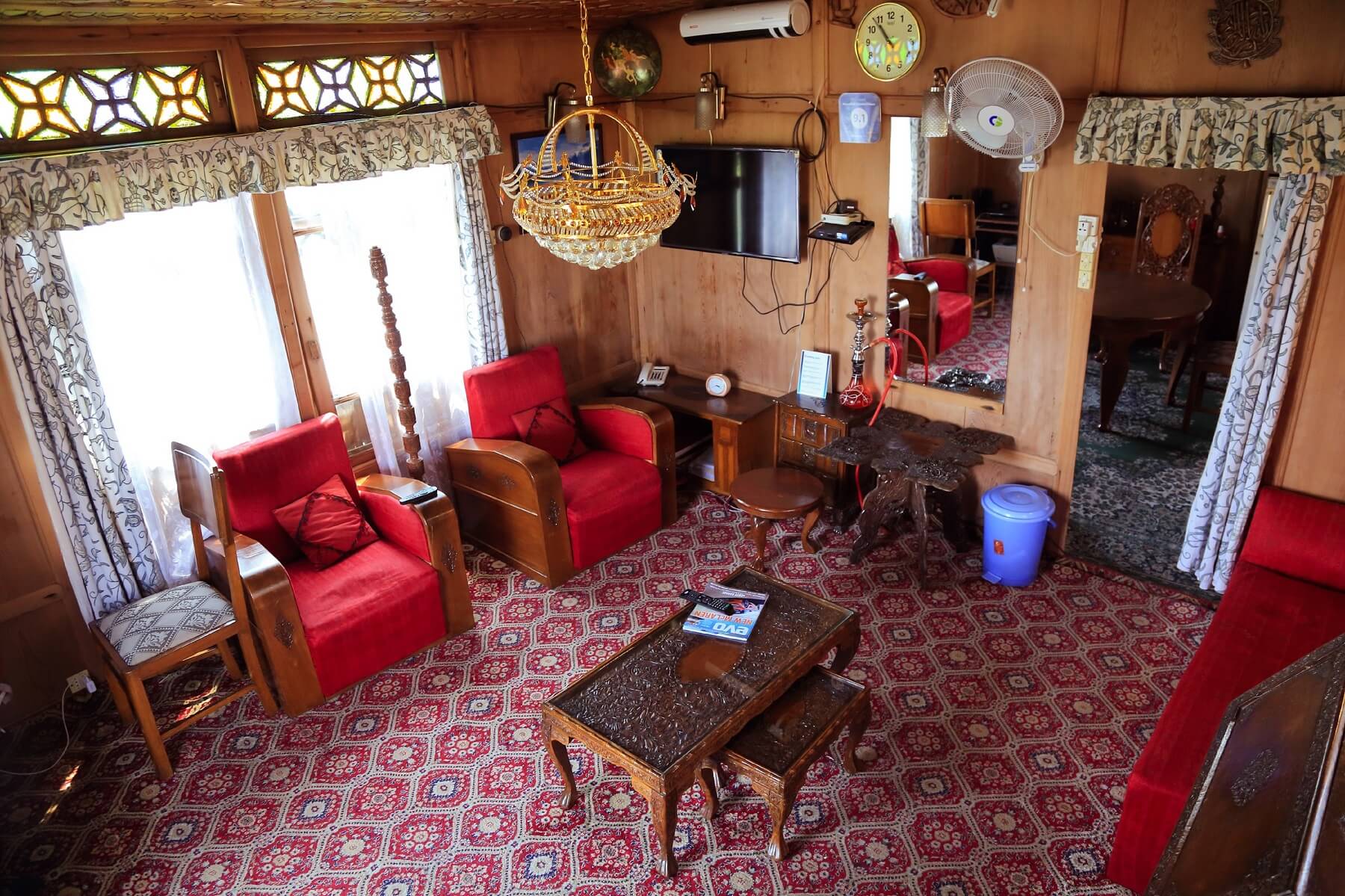 Family Quad Room
Houseboat Zaindari Palace Family Room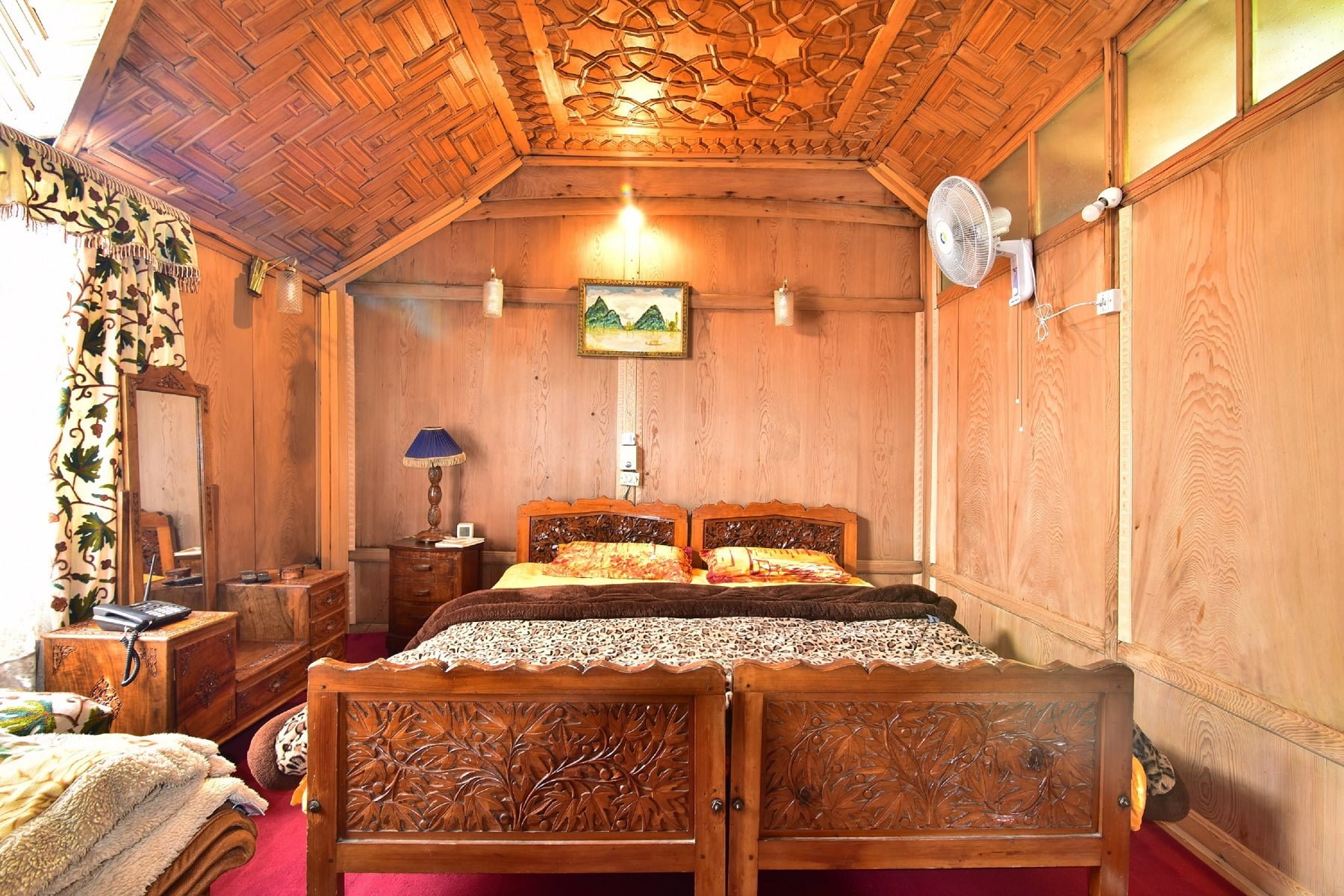 Luxury Double Room
Houseboat Zaindari Palace Luxury Room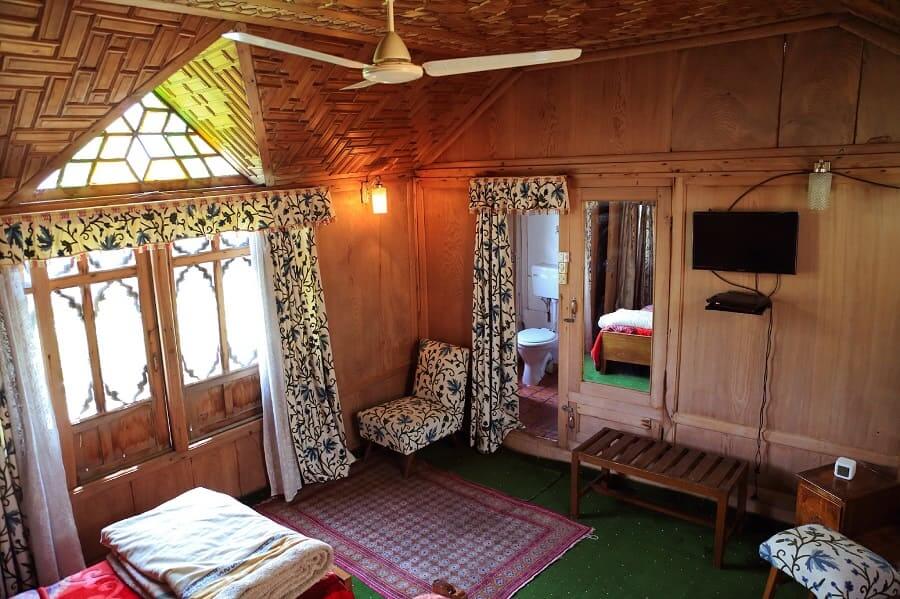 Deluxe Room
Houseboat Zaindari Palace Deluxe Room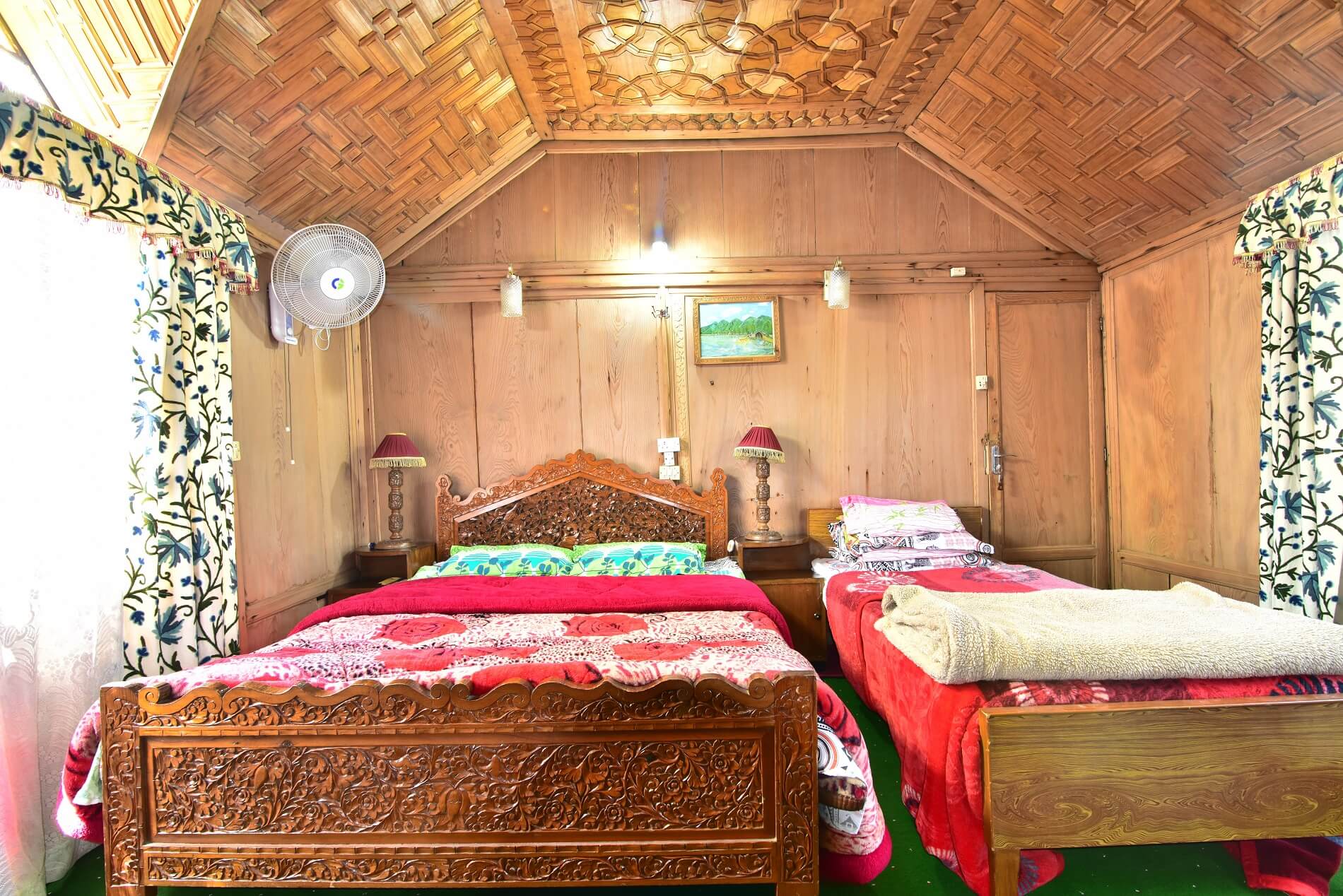 Suite Room
Houseboat Zaindari Palace Suite Room
Srinagar Houseboat Rates
Luxury Srinagar Houseboats Floating On The Beautiful Dal Lake For Your Memorable Stay, Srinagar Houseboat Rates Start From ₹4500 INR, Book Adventure Trip On the Houseboats on Dal Lake.
| Houseboats In Srinagar | Nights / Days* | Price* |
| --- | --- | --- |
| Grandeur Srinagar Houseboats | 3 Nights/ 4 Days | Rs. 67500 |
| Amazing Floating Boat House | 2 Nights/ 3 Days | Rs. 31 840 |
| Single Room Houseboat Dal Lake | 2 Nights / 3 Days | Rs. 9800 |
| Kashmir Super Deluxe Houseboat | 5 Nights/ 6 Days | Rs. 99 635 |
| Kashmir Best Houseboat | 3 Nights/ 4 Days | Rs. 13500 |
Luxurious Houseboats Of Srinagar Kashmir The Shikara is a small boat that is constantly moving from one place to another, and it is like breathing, a natural function of life. It almost goes without saying that you get the best houseboats in dal lake Srinagar deals in the off-season (early spring and late fall). Book Most Luxurious Houseboats at Srinagar HZP.
During the winter season, the temperature sometimes reaches −11 °C (12 °F), freezing the lake. The lake covers an area of 18 square kilometers (6.9 sq. mi) and is part of a natural wetland that covers 21.1 square kilometers (8.1 sq. mi), including its floating gardens. The floating gardens, blossom with lotus and lily flowers from May Till Ending September.
Houseboats In Dal Lake
Houseboats in Dal Lake – Houseboats In Srinagar, come with a full staff of servants including cooks and boatswains (for your shikhara) who usually live in the adjoining 'kitchen boat'. The food on offer is often bland in British boarding schools, but the chef focuses on offering a range of tasty Kashmiri dishes. Most houseboats also offer packed lunches for picnics.
A typical houseboat is about 80 to 125 feet long, 10 to 20 feet wide, has at least six rooms and can accommodate two or three families at a time. We Provide a heritage group of houseboats, Budget houseboats in Srinagar as well as 5 Star Houseboats in Srinagar.
Do Houseboats In Srinagar Move?
Yes, Houseboats in Srinagar float and move. Under British rule, houseboats were used as the main means of transportation in the Kashmir valley. Houseboats in Srinagar, Kashmir is now under maintenance as the Kashmiri government and LWDA (Department of Lakes and Waterways) have banned moving houseboats in Dal Lake.
There are also wedding boats that are similar to houseboats but smaller. They are called bathing boats or Doongas, which are small in size Houseboat Zaindari Palace and The floating gardens of Dal Lake are considered a beauty in themselves.
Best Srinagar Houseboats
Houseboat Zaindari Palace The Most Luxurious Houseboat in Srinagar, is Located In Dal Lake Srinagar Kashmir at a Very Peaceful Location Awarded the Best Houseboat In Srinagar, Kashmir By Kashmir Tourism, Houseboat Zaindari Palace is a Luxury Floating Houseboat of Srinagar Certified By JKTDC Jammu Kashmir Tourism Department Corporation. We offer a houseboat on dal lake at reasonable rates.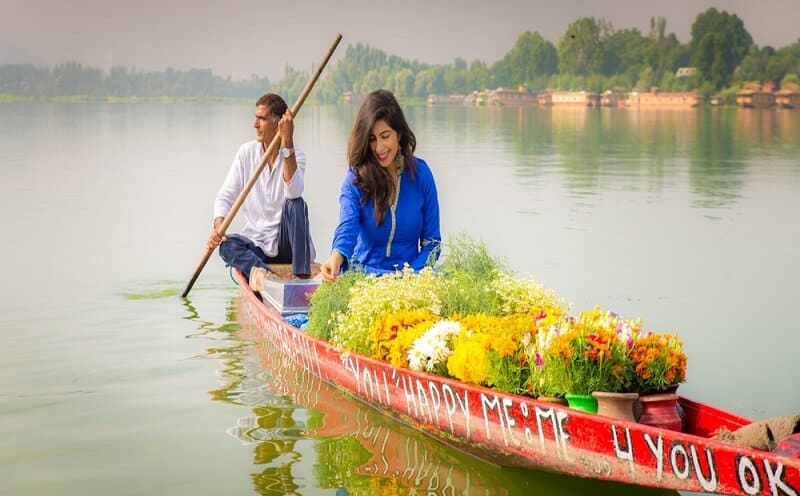 We Provide the Best Houseboats On Dal Lake Which offer some of the most exotic views of the splendid scenery of Kashmir One can find many restaurants and hotels at the lakefront that have sprung up, encouraged by the large influx of tourists here. Scenic views of the lake can be witnessed from the shoreline of Mughal gardens, such as Shalimar Bagh and Nishat Bagh built during the reign of Mughal Emperor Jahangir. Book Kashmir Tour Packages, @ Just 12K, Budget Kashmir Tours Packages, Kashmir Luxury Packages, Best Luxury Hotels in Srinagar. houseboat in srinagar price, a best houseboat in Srinagar, Srinagar houseboat online booking, a houseboat in dal lake price.
Q. How Much Do Houseboats In Srinagar Cost Per Night?

Houseboats In Srinagar Have Categories Like Standard, Budget Class, Deluxe, Luxury Class, and Suite Rooms Depends On Your Budget. Normally Standard Houseboats in Dal Lake Srinagar Cost Rs 7500 INR Per Night On Map Meals Included Dinner and Breakfast.

Q. Which Is The Best Houseboat In Dal Lake Srinagar?

Without Any Doubt, Houseboat Zaindari Palace, Is The Best Houseboat In Srinagar, With Picturesque Views Of the Zabarwan Mountains It is Away From The Hustle And Bustle Of the City and is Located in a Quite Serene Place.

Q. Is Food Available at Houseboats In Srinagar?

Yes, There Is a Variety Of Food available at Houseboats in Srinagar You Just Need To Order Within 15 Minutes.

Q. Does Houseboats In Kashmir Provide Clean Water For Drinking?

Answer. Yes, It's 100% Clean Water From Chashmashahi Every Houseboat Owner Has a Tape You Must Have Heard From Many Hotels Or Drivers That Houseboat Owners Provide Lake Water because Houseboats Owners are Way Ahead, In Terms of Discipline Cleanness and Facilities and In Everyone Wishlist To Stay In The Picturesque Floating Houseboats in Kashmir.

Tourism In Kashmir was Build By Houseboat Owners, in the early 90s, And its the oldest tourist trade in entire India Our Four Fathers Have Worked With Tourists From All Over The Globe. So If Anyone Tells You Such a Thing Dont Believe it Blindly You Better Observe it Yourself and I Guarantee You There Is No Such Thing. search?q=houseboats+in+srinagar

Q. How can I Book Luxury Houseboat in Srinagar Kashmir?

For Srinagar Houseboats Booking, You Need To Contact Houseboat Zaindari Palace For Booking Luxury Houseboats In Srinagar Kashmir, We Provide the Best View Houseboats in Dal Lake Srinagar.

Q. Is It Safe To Stay On Houseboats In Dal Lake Srinagar Kashmir?

Yes, It's 100% Safe To Stay On Houseboats In Dal Lake Srinagar Kashmir.